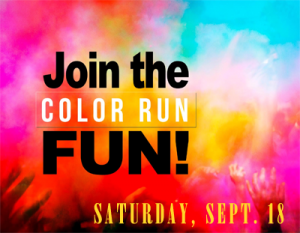 READY! SET! COLOR!
We invite you to come and take part in the Southmoreland PTA Scottie Color Run!
The event will take place on:
SEPTEMBER 17, 2022 at:
Loucks Park
527 N. Chestnut St.
Scottdale, PA
Registration: 2:00 pm to 2:30 pm
Event starts at: 3:00 pm
This event is being held to support PTA & school activities.