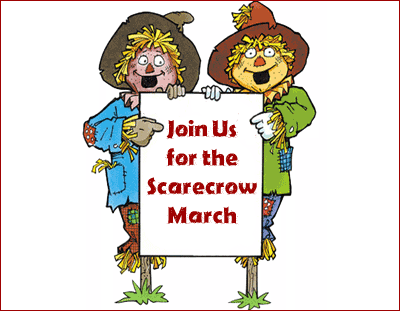 JOIN US!
To dress, march, and dance in the PARADE, as part of Scottdale's Scarecrow March!
All Ages, Families, & Friends!
Who's with us?
We wanted to try something a little different this year, to allow everyone to march with us in the parade. Friends and families can join in the fun and feel some fall spirit by donning their most creative Scarecrow costumes!
Show us your brightest and best! Can't wait to see what the town comes up with!
To register or learn more, reach out to Perry Spires at sffparade@gmail.com