ABACUS JONES
Friday, September 21 – 6:00-7:30pm – (Sponsored by Penn Line)
Website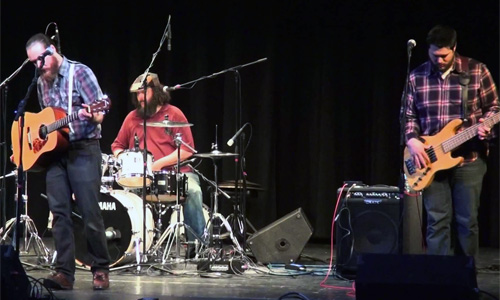 Abacus Jones met in a small club south of Pittsburgh about 10 years ago when the Materkowski brothers (Joe and Tony) went to check out a local Blues band that was all the rage. The air had a smell of Lambrusco and asbestos. Joe and Tony, who were teenagers at the time, fell in love with the vibe the band was throwin' down that night. The Chuck Ramsey Band, fronted by Chuck himself, was a complete anomaly. Chuck was a sixty-something Motown era session bassist who had played with everybody who was anybody. In his retirement, he decided to put together a Frankenstein group with a mysterious drummer and a bombastic guitar player named Shawn. Oh, and Jason Cursi played congas with them too. After a 10 year Spinal-Tappish quest for a drummer with their band Ahab and distractions such as college and solo projects, Joe and Tony learned of Chuck's passing and decided to put together a tribute concert in his memory. Yeah, Jason played that too. The boys had so much fun that they just had to carry on. Abacus Jones was born.
SHIVA SKYDRIVER
Friday, September 21 – 8:30-10:00pm – (Sponsored by PennLine)
Website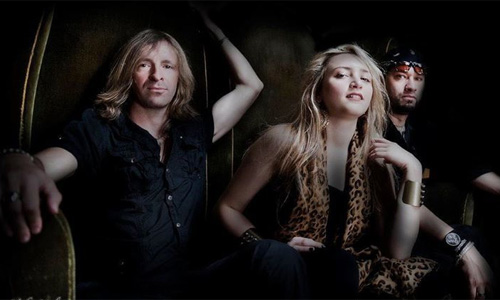 Shiva Skydriver is a three-piece Rock & Roll band from Mount Pleasant, Pennsylvania. They've performed from Raleigh, NC to Los Angeles, CA. They released their self-titled debut album in December of 2015. They recently added multi-instrumentalist Jane West to the live band to recreate their studio sound. The band includes Kelsey James, Ed Skero, and Jack Martin.
SCOTT HALL – THE ONE MAN BAND
Saturday, September 22 – 1:00-2:00pm – (Sponsored by Aumer's Hot Sausage)
Website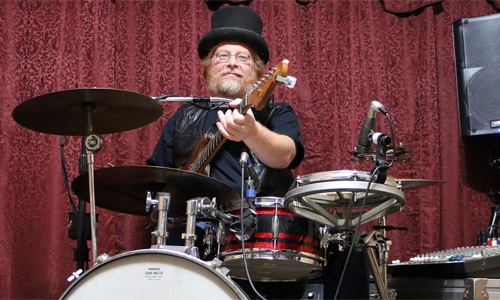 Scott Hall the eclectic electric one-man rock band is keeping the tradition of the one-man band alive while updating it with modern music and electricity, but without anything pre-recorded or pre-programmed. Every sound is made by a movement of some part of the body. Most are on purpose. Seeing is believing so please visit his web page. He played 12 instruments; Guitar, vocals, harmonica, bass drum, snare drum, tom tom, hi hat, tambourine, cowbell, ride cymbal, crash cymbal, and kazoo! His influences include Rolling Stones, Beatles, Bob Dylan, Grateful Dead, Jimi Hendrix, James Taylor, Muddy Waters, Howling Wolf, The Band. Lots of blues, some country and enough new songs to keep things fresh.
PRIME COUNTRY
Saturday, September 22 – 3:30-5:00pm – (Sponsored by Armstrong)
Website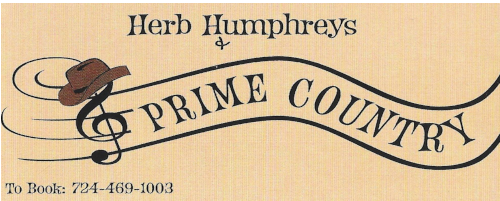 Herb Humphreys the founder of the band was born and raised in Connellsville, Pennsylvania where he received his first guitar at the age of ten. His musical career began over 40 years ago when he began playing local gigs with his brother Randy in a group called Keeping It Kuntry. The Humphreys brothers were the opening act at Ponderosa Park, Country Paradise Park and Appalachia Lake for Nashville stars Tanya Tucker, Roy Clark, and Ronnie Milsap.
Herb spent 15 years playing with the staff band in the critically acclaimed Carolina Opry in Myrtle Beach, South Carolina. It was the greatest learning experience of his life and gave him the opportunity to play with some of the best musicians in the country. After leaving the Carolina Opry, Herb established the Jarman Opry in New Bern, North Carolina where he arranged and produced shows for audiences of all ages before returning to his roots in Western PA. The band member is Herb Humphreys Guitar/Vocals, Tim Burkhart Drums/Vocals, Lance Miller Bass/Vocals, and Jim Thompson – Steel Guitar.
ARTISTREE
Saturday, September 22 – 6:00-7:30pm – (Sponsored by Armstrong)
Website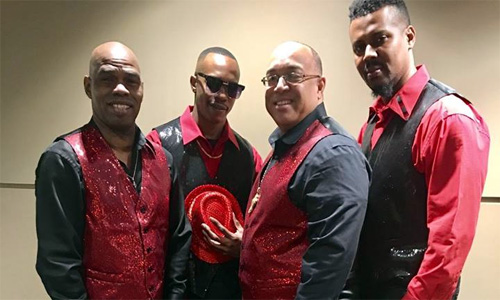 We are a musically diverse group. Our broad base appeal comes from our ability to perform songs from every genre. During our three hour shows, we are constantly switching from Rock, R&B, Pop, and even country tunes. Our song list includes current songs and timeless classics that draw our fans to the dance floor. On a personal note, Artistree has made a commitment to join other artists and the general public in raising funds for Cancer Research. We support St. Judes and give a portion of what we earn to fund Cancer Research. We have had the privilege and honor of opening for numerous national artists such as R & B great Jeffrey Osborne; Charlie Wilson & Con Funk Shun; Roy Ayers & Tom Brown; David Hollister & SWV; and The Whispers to name a few. We are frequent guest artists at the Rock & Roll Hall of Fame in Cleveland, Ohio. We also are featured artists at the largest summer festivals throughout the Pittsburgh area, performing for audiences of more than four thousand. We are proud to be the only R & B group to be invited to perform every year withPittsburgh's premier Jazz artists.
TONY JAFLONE JR.
Saturday, September 22 – 8:30-10:00pm – (Sponsored by Armstrong)
Website
Tony Janflone. Jr. knew what he wanted to do with his life at the early age of 13. He wanted to be a guitarist. He had been playing since the age of 9 and having been influenced from his earliest days by his father, also a guitarist, and his exposure to all facets of music, Blues, Rock, R&B, Jazz, Country, and Classical, his love of music was inherent and not to be denied. Tony enjoys success with his group, "The Tony Janflone Jr Band ", capturing the nomination for five years for Pittsburgh's Best Jazz/Blues Guitarist for the Stroh's/In Pittsburgh Music Awards. He has also captured the 1995 award for the Best album for his CD Pieces, best vocalist and best band. Tony's performing credits include opening for or performing with , B.B.King , The Fabulous Thunderbirds , George Thorogood, Joe Bonamassa, Hiram Bullock, Reb Beach , Tommy Castro , Dionne Warwick, Natalie Cole, Toninho Horta , Janis Siegel, Steely Dan, The Yellowjackets, David Sanborn, Joe Williams, Diane Reeves, The Manhattan Transfer, Larry Carlton, Stanley Clarke, Billy Cobham, Jeff Beck, Carlos Santana ,Ted Nugent ,Jimmy Thackery , Richard Elliot , Brian Simpson , Rick Braun , Peabo Bryson , Gladys Knight , Sandi Patty , Chris Duarte, and Chicago. International Billboard Jazz charts. Promoting the effort took him to New York's Bottom Line and Washington DC's Blues Alley. While in DC. he and the group performed on BET and the Jazz on BET network television show that is broadcast nationwide. Tony's aspiration is to perform music all over the world and to share his enthusiasm for music with people everywhere. Some people have already picked up his enthusiasm and here is what they had to say: The Gavin Report, (an international music trade publication) says,"One of our favorite undiscovered talents".
KATELYN ROSE
Sunday, September 23 – 1:30-3:00pm – (Sponsored by West Penn Power)
Website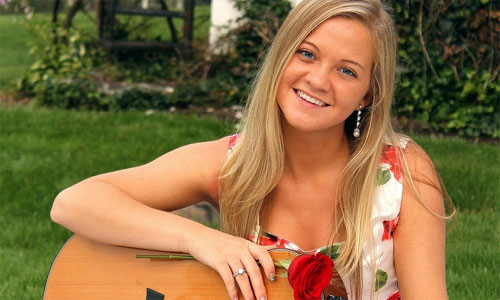 Katelyn Rose is a 22 year old singer, songwriter, and Nashville Recording artist. She has been performing since she was 12 years old.  Katelyn has opened for many great Artists such as Joe Diffie, Kellie Pickler, Big & Rich, Low Cash, and many others. Her powerhouse voice and stage presence will captivate your interest and leave you wanting to hear more. You can find her upcoming Acoustic shows and also her full band events on her facebook artist page "Katelyn Rose" and also her website www.KatelynRoseBand.com
KENNY BLAKE
Sunday, September 23 – 4:00-5:30pm – (Sponsored by West Penn Power)
Website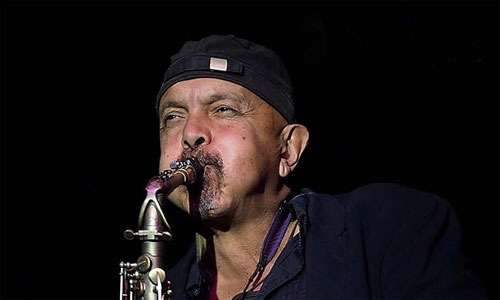 Jazz saxophonist and composer Kenny Blake earned critical acclaim and reached the top of the jazz charts with his four releases on Heads Up Records. His sound is "soul hybrid" a combination of traditional jazz with modern rhythm and blues. Kenny Blake's R&B-tinged solos delight fans around the world. Kenny has performed throughout the United State, Europe, and South Africa as a solo artist and sideman. In the mid-80's Blake toured with the MCA pop-jazz recording artists Cabo Frio and performed his compositions on their 1987 self-titled release. With airplay on smooth jazz and quiet storm radio stations Blake's 1991 solo release "Interior Design" climbed to number 15 on the Billboard Top Contemporary Jazz Albums chart. He again reached the jazz charts at number 20 with the album "Rumor Has It" in 1992. Blake has released five solo CDs. Along with Joe McBride, Gerald Veasley Blake performs as a member of the Heads Up Super Band and appeared on their 1998 release. As a session man, Blake has recorded with Pieces of a Dream, Joe McBride, Gerald Veasley, Darryl Alexander, Tommy Price, Bob Thompson, Chizmo Charles, Rodney McCoy, Donny Iris, Billy Price, Pure Gold, and John Harrison III, and others. He has appeared at many jazz festivals including the annual Berks Jazz Festival, the Jazz on the Rocks festival in Cape Town, South Africa, the 2006 Cape Town International Jazz Festival, and at festivals in Syracuse, Pittsburgh, Rehobeth Beach, Oregon, and Cape May. Kenny works with an array of top musicians and performing in duos, trios, and quartets.
RADIO TOKYO
Sunday, September 23 – 6:30-8:00pm – Sponsored by Huffman Auto)
Website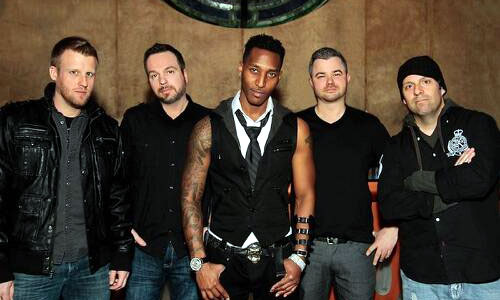 Since 2007, Radio Tokyo has been performing chart-topping hits across the region. With an ever-changing quintet of musicians, the band has played at casinos, bars, and national league events, bringing their dynamic style to each show. This R&B style cover band's experience reaches well beyond the 8 years that they've called themselves a group. With their drummer, Jason being involved in similar projects since the early 2000's and their lead singer, Ambition from the smash R&B group, Pretty Ricky, Radio Tokyo is no stranger to the east coast music scene. Along with Jason and Ambition, the group includes their lead guitarist Ed Sable, keyboard player Travis, and bass player Mark. Pittsburgh-based, the group has been with 5 different keyboard players, 3 different singers, and 2 different bass players, each wave re-inventing the band and creating a new synth-driven, dance sound. Even though they're essentially a rock band, their shows are generally 75% hip-hop, R&B, dance music and alternative with a little bit of country thrown in along the way. Ambition's musical roots often help to sculpt each setlist that they choose, aiding the band in their stylistic approach to the current and past hits that they play. With events as large scale as Jam on Walnut, the Cleveland Cavaliers homes opener, and Pirate pre-game shows under their belts, Radio Tokyo brings the party to each packed gig.