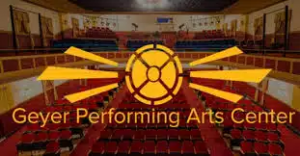 Geyer Performing Arts Education Center is proud to sponsor a booth at this year's Scottdale Fall Festival. Come join us in Tie Dyeing – bring socks, shirts, pants – whatever you like – some small items will be available for purchase. Tie Dyeing will be done Friday of the festival for pick up Sunday. Saturday and Sunday enjoy crafts by our new teachers for the fall program! We cannot wait to see everyone there!
Geyer Performing Arts Education Center will also be performing on stage at 12:30 on Sunday. We will do a peak performance from our Summer Camp "Remember who you are" featuring songs from the Lion King. There will also be drumming demonstrations and we will also provide block printing project using the traditional African Kente Pattern.
Look forward to a Special Appearance from the Geyer's Disney Princesses and Villains throughout the weekend!
The Geyer Board and AAFC Board will be sponsoring a booth by the Geyer Performing Arts Center with Games and Information about our upcoming season.
If you need a break from the heat, consider stopping by Friday or Saturday night, and a Matinee Performance Sunday of "Bright Star"